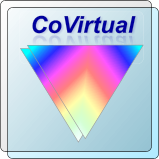 Donate to the Haka Divers Philippine Typhoon relief efforts
Enterlux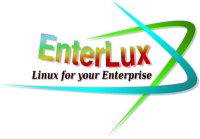 Enterlux - Enterprise Linux
was acquired in November 2009 when CoVirtual.Net Pty Ltd bought out Vmail Internet Services Pty Ltd. Development on Enterlux Enterprise Linux was terminated at that time, however, we continue to build deploy and support Linux Systems for Enterprises of all sizes whether on-premises, hybrid-cloud or entirely cloud based.
All of Development and Engineering staff are from Australia and the Philippines, our clients benefit from their expertice and experience in Systems Engineering and Software Development.
Our Architects, Analysts and Consultants are from Australia and New Zealand with more than 100 years of combined Enterprise, Business, Information Systems, Technology and Integration Architecture experience, and through continuous education, keep up with the latest in Information Systems Development Methodologies and Technology Platforms
Services we offer include:
Enterprise Systems, Strategy and Planning consultancy.
Business Transformation consultancy.
Data, Applications and Technology consultancy.
Systems (Data and Applications) Development.
Integration and Migration.
Data Modeling, Management, Big Data and conventional Relational Database management.
Business Intelligence and Data Warehousing Solutions
Cloud Computing, Data-centre and on premises infrastructure provisioning and management.
Disaster Recovery, Offsite / Remote / Cloud backup services.
Assisting Businesses to enter the Digital age by transforming paper systems to online internal and public internet applications, online ordering and shopping solutions.
Why not Contact us today and one of our professional consultants will assist you.