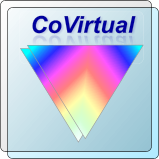 Donate to the Haka Divers Philippine Typhoon relief efforts
Data-architecture
From Concept to Reuseable information.
Data Architecture encompasses the thorough examination of what information your business collects, produces and uses to:
Perform Daily Business Workflows.
Produce Management and Staff information reports.
Store Sales Data, Accounts and more.
Create Product Catalogues and Power your Digital Business and Web presence.
Build Data Warahouses, Business Intelligence and Reporting Solutions.
Whether you use conventional Relational Databases, Document Stores or NO-SQL Data Systems, our specialist Data Architects have both the expertise and experience to organise, transform and manage your existing data and transform it to what it should look like for you to get the most benefit from your data.
Digital Transformation
We can take all of your existing paper and or spreadsheet based systems and convert them into Internet or Intranet based applications for staff / public self service, contact our team of specialists for more information.
Vendor Neutrality
We can work with your existing databases, improve performance, or migrate your data to higher performance on-site or cloud based solutions.
Managed Information Services
Our specialist Architects, DBAs, Data Analysts and Developers are available for contract work or consultancy as you may require.
Additionally we offer remote management of Cloud, Hybrid Cloud and On-Premise Systems and Databases from a wide range of vendors.
If you would like more information, please Contact Us